If you've grown up in the Western world like me that probably means you're scared of squat toilets and can't imagine having to search for clean water. It also means that you've grown up with the unwritten beauty norms that are the Western Standards of Beauty.
Everyone, well, most people, are brought up to unquestionably abide by these social norms, and we have no reason to question them because they're all we know. As far as we understand, this invisible rule book is solid and research-based and will affect how everyone looks at us if we don't do what it says.
I'm here to say the book is bullshit, but I'll start from the beginning.
This book is kind to no one, but we all know it's especially harsh on the ladies. We are judged particularly rigidly on our appearances compared to our male counterparts. But that too, is all part and parcel of being feminine presenting and another thing we seem to unquestionably accept, and often enforce on each other too.
Women are set up to see each other as competition and may even judge each other harsher than the boys do.
I've abided by these rules as well as I could from a nice young age.
I remember stealing my mum's razor and shaving my legs at around 11 years old because the other girls were and I didn't want to be the hairy one.
One day when I went home crying because one of the boys was teasing me for having a moustache, I was introduced to the world of upper-lip bleaching and kept this up for the rest of primary school and for years and years after. That is until I was back-handedly told that peach fuzz is no better than a dark moustache and started waxing regularly instead.
I traded in my "tomboy" trackies and t-shirt look at about age 10 for some girlier clothes. It wasn't fashionable and boys don't like girls that look like boys. What a heteronormative kid, amirite?!
At boarding school, some girls tried to introduce me to make-up and I wanted to do it to look like them, but I just didn't like it and wasn't very good at it. I had make-up tutorials from my friend in 6th form but they didn't help me that much as I just didn't have the drive to learn and keep it up as well as the others.
I've always had a love/hate relationship with make-up and heels.
I'm not that good at putting it on or choosing the cool, fashionable looks but I felt like I had to sometimes. Especially when I was going to parties or to bars, otherwise I wouldn't measure up to the other girls around me.
Like I'd be automatically off the 'hot' scale that I really wanted to be on (for some reason). Boys might not think I'm pretty because they'd be looking at all of the other pretty girls.
So I wore make-up and high heels.
And what about photos?! I'm horrifically unphotogenic 90% of the time, but when I put on make-up I would look a thousand times better in photos. It was probably my façade of self-confidence shining through and not the shit I had plastered on my face, but I believed it was the plastering and would shy away from cameras without it.
Then there are the compliments.
No one compliments you when you look like you do every day – that would be exhausting. So whenever I had my foundation and mascara on, I'd be being told I looked good and took this to believe I didn't without it.
It doesn't help the mindset when I've seen guys rate a girl we knew who "wore too much make-up" as a "6", but then complained she looked like shit without it and was a solid "4" normally.
It's a full-on mind fuck to try understand how you should be making yourself look when everyone is so damn self-contradictory! And for some reason we care…
I (stupidly) asked an ex-boyfriend how I would rate out of ten (so, so stupid) and without a pause or thought he said "6".
I was shocked. He looked at me awkwardly and was like "but you're an 8 with make-up!"
Umm… Thanks? No, I was seriously offended at his overly honest answer, but maybe I shouldn't have asked.
It just solidified what I already knew. I need make-up to look good.
(Just for fun, here's Amy Schumer perfectly showing the contradiction between wearing/not wearing make-up that girls face)
And don't even get me started on bar tending.
I did that for about 5 or 6 years and felt serious pressure to look good all the time, like it was part of the uniform. The pressure was from judging how I was treated when I looked good (or not so good) and how people treated my co-workers and especially how they thought it was perfectly acceptable to compare us. To our faces. Without us asking.
Like the guy who, when there were 2 of us girls on the bar, told me he was "waiting for the pretty one", or another guy who asked me where the "hot bar tender was" then when he found out she wasn't working he started gushing "ohh she's soooo gorgeous, like amaaaazing…. I mean… You're… pretty and stuff, but her! Her! She's like a model!" Cheers for the impromptu pep talk, bro. What do you want to drink?
Compare that to the guy who eye-fucked the shit out of me and told me I looked better than the girls at the strip club he was just at and kept making noises at me as I made his drink. Or the guy in England who found out I was from NZ who asked if he could "have a taste of my kiwi[fruit]". Or the group of dudes I mentioned in another post who, without me asking or wanting judgement, called me an "8" (they must have been using a similar scale to my ex as I was wearing make-up that day).
We walk a thin line of not being the ugly duckling, while also trying not to be sexualized to avoid sexual harassment (as if that's our job).
Sounds much easier than it is.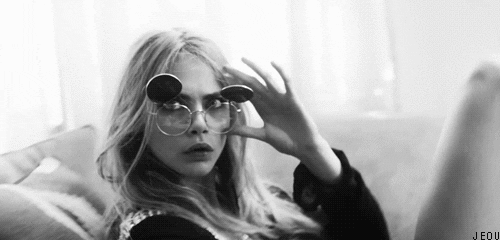 I've always had some idea that most of this is bullshit.
None of these "rules" about body hair, make-up, clothes and body size and shape really seemed grounded by any proper reasoning. I'm a lady of science and I want some answers about why I'm expected to shave my armpits but men aren't.
There aren't any.
There is literally no scientific grounding on why we remove all hair below our eyebrows, under-eat, walk on 6 inch heels, plaster our faces with coloured powder or are expected to look like Victoria's Secret models.
BUT, if you don't at least try to follow the book, you're at risk of being extradited. Right? Right?!
I thought I'd try something wild.
About a year ago I banned myself from make-up on my Asia trip. Two whole months of not hiding my face sounded intimidating, and I wanted decent photos of my trip. But fuck it.
I'm a sweaty person at the best of times, let alone 35 degree Chinese humidity. I couldn't eat a meal without beads of sweat forming on my forehead and nicely waxed upper-lip anyway. There was literally no point in wearing make-up even if I wanted to.
It was terrible at first as months (years?) of wearing make-up had gotten me in a cycle of bad skin = wear more make-up = skin gets worse = wear more make-up, and so on and so forth. My face was a mess.
A couple of weeks of air on my skin, no chemicals from my cheap make-up and sweating out of every single one of my pores, my skin went, well, as smooth as it can get. The first I had seen it do in years!
So I promised myself I'd try keep it up in NZ since I'd be back with people who might not remember what I looked like with make-up and would hopefully accept me bare faced.
After being back a few months, I realized that people don't actually care.
It's weird, after years of being told how to look, I thought I'd be craaazy and break the mould that society had helped me get into.
And nothing happened.
Nothing.
When I stopped giving a fuck, NOTHING HAPPENED.
Well that's not completely true, something did happen. I regained confidence in myself as an individual, but nothing happened in the way people treated me.
I felt like Sheldon in The Big Bang Theory when he couldn't cut his hair according to his strict regime, and nothing changed.
Then I realized that I was sticking to a rule book that I didn't actually ask for, so when I broke it, nothing really happened. (Although there are definitely other ways I'd be likely to be judged by not abiding).
What could be better than being yourself and the world not imploding?!
And I started to realise that I was giving a fuck about all the wrong things and started questioning other aspects of my life that were a façade and not what I actually want to base my image around.
So, I've made a little list.
5 things I stopped giving a fuck about:
1. Make-up
I still wear it when I want to, but it's because I want to and not because I feel like I NEED to in order to look acceptable to other people. I don't need it to leave the house.
Or to look like an 8.
Fuck you, I'm a 10 without it 😉
I do still have my moments, like one time I apologised to someone for not wearing make-up (weird thing to be sorry for). Or when I wore a little dress and much more make-up (Read: BB Cream and eyeliner) than usual to a 21st to try fit in with the young'uns.
That night I was brought back to reality when my Irishman questioned why I felt the need to do that and my excuse was weak.
He was right. I wasn't doing it only for me, I was doing it for appearances too (even if it felt good).
But in general, I don't give a fuck if you see my actual face like I used to fear. And no one seems to mind how much my face looks like natural me or not.
Strange that.
2. Heels
I don't wear 6 inch stilettos, they're not worth the pain for me.
I like to wear nana heels and cute boots with a bit of height to get the look I'm going for sometimes, but I'm also happy as anything to wear some kicks or flats or ugg boots.
When I'm out, I can dance with greater range of motion and for longer if I'm not restrained by sky scrapers strapped to my feet. And if I can dance more, it's definitely preferable.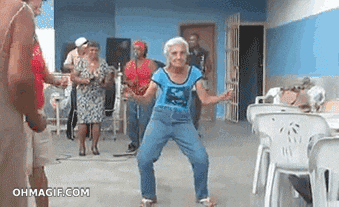 I feel more like I have the choice now, compared to the days when I felt like I had to wear high heels to be comparable to the other babes in the club. Now I know that's not important.
To be honest, seeing a comfortable girl isn't even a turn-off for most guys (even though that's not the point).
3. Bras
Earlier this year I got shingles. Usually an old person problem. It came up in the form of a rash in the front and back of my torso, right on a nerve, exactly where my bra strap sits.
It hurt like hell and wearing a bra was agonising, so I quietly and subtly stopped wearing them for a few weeks till it stopped hurting.
Aaaand… No one noticed.
Nothing happened.
Why the hell do we feel like we need to wear bras every day, they're not even that comfortable!
Well, I'm assuming this isn't the same for ladies who are more well-endowed in the chest area, so I'm not speaking for everyone. But for me, it made next to no difference except that I was more comfortable, or ya know, when I was running…
I've since realized that the world doesn't implode when you don't wear a bra.
Crazy shit.
It just means you're more comfortable. It also means you can do that stuff on your own accord when you want to and feel like it. If it makes you feel good, then boom, wear dem Heidi Klum Intimates. If you don't care, chuck on a comfy sports bra, or go free!
4. Body Hair
Body hair is still a work in progress for me. Bullying I got as a kid, idiots like Paul Henry, and all the jokes people make at the expense at the 'follically-challenged' are hard to get past.
Western Beauty Standards are pretty euro-centric and based around white people. It doesn't really expand to accept the mono-brow (on anyone) or the lady-stache. I'm lucky enough not to be hairier. But that shouldn't be considered luck, it should be considered natural.
I'm trying extra hard to not care tooo much about my rebellious face. If I miss a couple of the extra hairs that sit between my eyebrows or am not completely onto my plucking/waxing regime, I won't beat myself up too much and be scared to go outside or sit in direct sunlight. I'll do it when I do it.
I have to shave my armpits every day in summer when people can see them, and even then by the end of the day, sometimes it looks like you could "light a match on it" as was so sweetly said to me (by someone with the credentials to talk to me like that). I ain't no Miley and don't have the guts to have blue armpit hair. Maybe one day I'll release myself from the constraints. Maybe I won't even like it. Who knows.
I'm not so worried about my legs, I know I quite like to shave them judging by the fact I have been known to do it when I'm single and in winter when ain't no one seeing that shit. I'm also quite comfortable with being "caught out" if I haven't. No probs. I once went on a first date with a guy and he touched my leg (saucy, I know) and was like "ooh smooth" and I, very sexily, (and honestly) replied "oh, that's lucky. I must have done them yesterday."
I'm not even going to talk about the old bikini line, that's a little TMI and almost another blog post in itself if it were to happen. Although I quite like Cameron Diaz's train of thought.
The biggest fear is making my hair choices reflect on someone else. I don't want to be the moustachioed girlfriend of so-and-so and make them look bad. (Cos society is douchey like that).
It goes to show how much everyone is so strictly sticking to a non-existent rule book that there are some completely baseless rules that are so hard to break, even if you want to get to know your true, honest self.
One day. One day, guys!
5. Speaking up
This is a less physical, but super important trait that I've taken on in my quest of not giving a fuck.
For so, so, so long I've done what all ladies are supposed to do. Be a speak-when-spoken-to girl, good girl, nice girl, passive girl, yes girl, put-you-before-me girl, innocent girl, spoken-over girl, smile-politely girl, accept-your-harassment girl, ignore-your-abuse girl, naïve girl, quiet girl, accept-what-you-say girl, you're-probably-right girl.
Some of you may say, um, no, you've been pretty blunt to me before. Yea, probably. You're also probably someone I'm very close to. Otherwise, yes, I was all of the above and none of the above at the same time.
I'm not that person, I'm strong, I'm intelligent, I know when you're wrong, I'm not innocent or naive, I've seeeen things, I have things to say, things that aren't less important than yours.
But, as Katy Perry says, that's not what good girls do.
It took until I was about 21 to realise that I could say things, and people might take me seriously. I could make decisions for groups of people and they might not talk over me as if I didn't exist. When you're shy and told to respect your elders, your superiors, just respect, respect everyone, and be quiet, it's strange to see this phenomenon.
It's taken until I was 26 to realise that I have an opinion and it's not always wrong. I also realized I actually know quite a lot, and maybe my opinion isn't baseless.
Just a bit of self-realisation has given me the freedom to speak up in situations when I think someone or something is wrong.
Like when I started telling boys who grabbed me "Don't touch me". I mean, they don't listen because you're turning their power back on them and they usually grab you again, BUT it's empowering in the least to finally feel able to stand up for your body and tell someone they're in the wrong.
Like making a judgement call on situations that may be "controversial" or piss someone off, but if I know I'm in the right, I now feel like I have the strength and confidence to do it and hold my ground.
Funnily enough, there have been two important men in my life who have told me that they like that I (at least outwardly) have a stronger opinion than I did before I left NZ, even if it differs to theirs. They think I've grown as a person to be like this and that's a good trait and a sign I've become a more confident person.
This was one of my scarier changes in the life of not giving a fuck.
Everyone knows that women that speak up are the ones who get pushed down harder than their male counterparts, and starting a blog is the first baby step towards being one of those ladies who get rape and death threats online daily. So far the worst thing I've had is a random man tell me to "fuck off" for no good reason. All good.
People meet my opinion by saying I'm being controversial, or brave.
Brave?!
For speaking my mind and being honest about my life. Maybe I'm giving a voice to women who actually have a voice but don't feel like they can be open about things. But that's not brave, I'm just doing me, and it's pretty self-indulgent.
I still notice men talking over me, regularly, and not listening to me or my opinion, not because I'm wrong or they know better. They're just not trained to listen to little girls.
And these are friends, it's not people being mean, it's just the way people are subconsciously.
It's why I take the pen at the pub quiz, otherwise no one will hear my, or other women at the table's answers.
Fact.
So there you go.
All of the above things have helped me grow into myself. That's always sounded like a cheesy saying to me, but it seems quite literal when I think about it.
When you're just being yourself and getting rid of the façade that you've been holding up for over 25 years, and people still seem to like you, it makes you a hell of a lot more confident.
I have confidence oozing out of my damn pores these days.
I'm cool with chilling in my grey sweats with no make-up and my hair up, I'm cool wearing my nicer clothes to work, I'm cool sweating my ass off in my tights at the gym, and I'm cool wearing, to be honest, pretty much anything at a bar.
When I make self-deprecating jokes, it's because I'm so comfortable with my body I can joke about my flaws which I'm totally ok with. Banter or not. You can call me fat, I don't care, you can call me ugly, ditto, you can compare my physique to that of a 12 year old boy, ditto, you can comment on my moustache, dit… Actually, maybe don't do that 😛
It also seems crazy that I've spent so long worrying about all of these things and trying to fit into society's very specific idea of a good, attractive woman. Firstly, because I shouldn't be changing up my life to be "attractive", secondly because it's baseless, and mostly driven by the capitalist bastards who are making money off our insecurities and lastly, because everyone is unique and we should be embracing that and not expecting everyone to beat themselves up daily to meet an impossible ideal.
The moral of today's rant is, if you haven't, maybe you should try question your beauty regime. Why do we do it? Is there a genuine reason you're made to feel like you're "supposed" to do certain things? Does it feel like a lie? Are you doing it for yourself or for others?
There is absolutely nothing wrong with wearing make-up, massive high heels and waxing every inch of your body. That is far from my point, my point is, just do you.
You'll quickly notice that as soon as you're being honest about yourself, it's such a huge relief, and when people like you and want to spend time with you, it's because they like the real you. Awwww.
Stop giving a fuck. It's beautiful.
#IDGAF