Content warning: Rape, PTSD, sexual harassment, sexual assault, victim blaming.

I didn't know what a panic attack was the first few times I had them.
They were completely out of the blue as they didn't even come for almost 2 years after 'the incident' – around the middle of this year.
It was only after I described the intense feelings I had now and then to a nice lady on the phone. The feeling of hearing or reading something that overwhelmed me and made it feel like my chest was being crushed, making me struggle to breathe. The feeling of whether I should stay, or go, or hide, or tell someone I felt like the world was imploding in on me.
The feeling of intense anger. Hands shaking, heart racing. Of hopelessness and aloneness. Tears welling in my eyes as I try act normal. The cloud over my head confusing my thoughts.
She said, "that sounds like a panic attack to me!"
Then more recently I told another kindly lady about the panic attacks coupled with my struggles of sleeping.
I described my genuine fear of being alone with my thoughts with no distractions. No people, no phone, no TV, no music, no podcasts. Just silence.
The anxiety I felt about being alone with my thoughts.
I know what happens when I'm alone with my thoughts. My mind wanders to that dark place and I spiral into the chasm. Hours later I'm still awake revisiting the memories of the worst days of my life.
The conversations. The way I sobbed uncontrollably as one of the guys described what had happened that night, and laughed as he told me he'd do it again. Then me pretending to be cool with my rapists at work while I was still trying to hide the truth from everyone. Fake laughs, smiles, hugs and jokes, hoping to avoid humiliation by acting like I was completely fine.
The dirty looks from the other guys at work who made no attempt to hide the fact they thought I was just another disgusting fucking slut. The way they laughed in my face and told me I should have standards. How physically ill and unclean I felt and wanting to brush my teeth and shower every time I thought about it.
Him yelling in my face as I sat alone at a table eating dinner as he told me he had to resign as manager because of me. The isolation that I was unintentionally put in for those days (weeks?) while at my most vulnerable.
The subtle hints I should stop lying to everyone about what happened that night and attempts to get 'the truth' out of me. The sleepless nights. My solo walk to the police station after not sleeping a wink, headphones on full bore (literally) as I blasted music in my ears in an attempt to block the thoughts overwhelming me. Shaking and saying the 'R' word out loud to the cops.
People sympathizing with the guys. People telling me to stop drinking. People questioning every step I took that night to figure out in which way it could be my fault. The questioning of my sex life. The genuine fear of running into one of them at the store, or worse, at a bar. The fear of being attacked out of retribution.
All of those things that people said to me, insinuating that it was my fault. (Shout out to the girls who talked to me and  supported me through it all, you guys are my saviours. Literally xxx)
The fact every person in authority I dealt with were men, and they all talked me out of taking the guys to court. The fact that all of these factors means that those guys are (assumedly) still walking free in society.
These thoughts all come to me at night if it's too quiet.
She said, "that sounds like post-traumatic stress disorder to me!"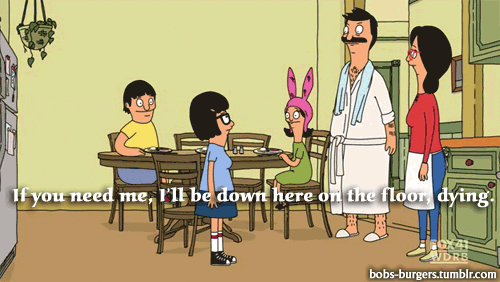 Post-traumatic stress disorder
Mentalhealth.org.nz describes PTSD as "a psychological reaction to experiencing or witnessing a significantly stressful, traumatic or shocking event.
This might be a car crash, a rape or other sexual abuse, an earthquake, or other natural disaster, or an attack."
Looking online, I can find a few of the general signs that one might have PTSD:
Flashbacks of the traumatic event
Avoiding reminders of what happened
Increased anxiety and emotional arousal
Guilt, shame or self-abuse
Substance abuse
Feelings of mistrust or betrayal
Depression and hopelessness
Suicidal thoughts and feelings
Physical aches and pains
Emotional numbness
Feeling alone and like no one understands
Nightmares
Lowering of self-esteem
Not wanting to be alone
Avoiding social situations
I can say for sure I've experienced most of the above as a result of that night in April 2012.
Luckily (?) I don't technically get flashbacks. As I have no actual recollection of what happened beyond what was told to me (which wasn't good, obviously), so I can only imagine what happened. My memories that overwhelm me are of everything that happened around the incident and since then, and the knowledge that anyone could, and did, violate my body like that.
What people might not know is that I actually control so many of the things that I do in life in order to make sure I don't get triggered or wound up, or scared or uncomfortable.
I want to be an activist and I want to know what's going on in the world of women, which tends to include reading a lot about harassment, assault, rape, abuse and murder. I do what I can to avoid reading anything that could put my mind in 'that place' after about 6pm. That gives me a couple of hours to wind down and forget any of the potentially upsetting things I could read or hear before bed.
People act like content warnings (or trigger warnings) are an abuse of freedom of speech but I don't think they understand the other side of the story. A content warning is a quick sentence at the start of a potentially upsetting article/story/movie letting people know that it could contain something that might send them down that chasm. It's then up to the person to watch/read/listen with that knowledge and it makes zero difference to anyone who won't get that intense adverse reaction (see above).
I love a good content warning, and I usually still read those articles – at least I can mentally prepare if I'm given a heads up. In fact, generally the only time I don't read them is after 6pm if I want to be able to sleep that night because I know that the nighttime is when it affects me most.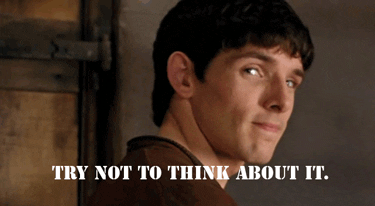 This is all well and good, but real life doesn't have warnings.
Thrice now, once recently, I've been in social situations that have given me a panic attack while out and about and trying to have a good time.
People are so, so good at making rape jokes that they don't even know that what they're saying is so horrific to someone who has had their bodily autonomy ripped from them in a traumatic experience that still haunts them today. And if it's never happened to them, that is pretty understandable.
The first time it happened while I was out, I was having a beer with a guy I know and his friend. His friend told one of those supposedly 'gross but funny' stories about something that happened on a stag do. It involved a stripper and something that sounded extremely physically painful in her downstairs, and they both laughed that dark laugh. Then they asked me "what did she expect when she put herself in that position?" when I told them that his story was clearly sexual assault.
But, I mean, obviously it was her fault…
I saw red and couldn't breathe. I pretended to be fine, but they knew I was wasn't, even after the subject changed a few times.
I excused myself and had to leave the bar mid-conversation.
More recently a group of male friends were discussing 'funny times' at old workplaces where they sexually violated each other while working in public-facing jobs and the other person had to try keep a straight face. I told them it wasn't cool but they kept talking and describing what they did to each other, quite graphically.
I mean, it sounds like it was all some kind of inside joke and was kind of normal at the time, and I guess that makes it ok. But I don't and I will never understand, because my main experience of sexual violation has been horrible and without consent. It makes me, once again, see red and I can't breathe and feel ill and dizzy and confused when I think about people doing it for a laugh.
So I just end up having a full-blown panic attack when people joke about something that is really serious and traumatic to me personally.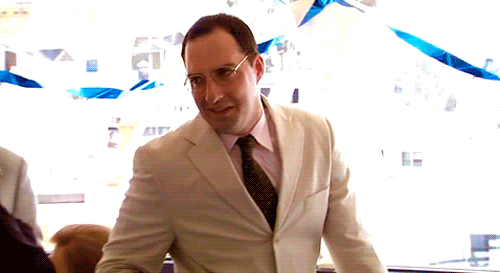 In both situations, I know that the people had no idea that they could surface personal trauma for me by telling these stories, and I'm also aware that a year ago I may not have had the same reaction, so I don't hold any individuals personally responsible for my panic attacks. I might think they're idiots for laughing at that stuff, but it's not their fault something bad happened to me that has caused this. I just think people are quick to forget and put aside the feelings of people who have had their body abused without consent.
I also know for a fact that I'm not the only one who has these 'moments' after talking to friends who have been through similar things to me. (I say moments but the last one affected me for almost 24 hours).
At the end of the day, people might scoff at the 1 in 5 women rape statistic, but in my experience and from talking to people, and the messages I've received since starting this blog, I don't think the number is reaching at all. I actually think it's painfully accurate.
And you're all friends with rape victims, whether you like to acknowledge it or not.
Judging by what people think is funny, and by people who oppose things like content warnings, and people who tell me that I overshare when I talk about my experiences, I don't think in general people understand the constant fear some people have in their lives.
For example…
There's a guy at my work who bears a striking resemblance to one of my assailants. Every time I see him I feel sick to my stomach. I don't know him, but I hate him. I'm scared of him. Luckily he's not in my department because I don't know how I'd go day to day having to see him. Imagine if I ended up alone in an office with him – I'd have to leave. At my last work function I avoided him completely… Thing is if he had said anything non-professional like, for example, saying he liked my dress, I'd probably have left. Irrational fear fun times.
And I 100% realise that this literally makes no sense at all! I realise he's not that guy, and he' probably a nice, talented individual doing what he does. Weird thing is he will never know or understand the irrational feelings I get from seeing him around, regardless to how great he very well could be.
Ever notice how angry I get at street harassers?
If you're friends with me on Facebook you probably do. I live so close to the edge that I feel like I'm ready to verbally attack anyone who thinks it's their place to comment on my body while I'm minding my own business, walking along a footpath. But when they do, I just put my head down and pretend I didn't hear. Because I'm afraid.
That's why I hate them with a burning passion. Fear.
Same with guys who grab me in bars or get up in my personal space. I have zero tolerance for people who think they can grope me against my will and once again, feel like I'm always on the verge of knocking a dude out if I'm in a particularly bad, meat market of a bar.
I yell at guys, I get them kicked out of bars. Then afterwards I have girls thank me because they groped them too.
I have a faux confidence when it comes to people trying to abuse my bodily autonomy and my right to move through life without comment.
It's not real. It's like the poisonous frog with the bright colours. I go for the aggressive, unexpected affront in the hope dudes call me a "crazy bitch" and fuck off – and I hope the colours are enough because in reality, I'm not poisonous and you're probably stronger than me.
It's been done before and it could happen again – I'm at your mercy.
But the hysterical bitch routine works a charm 90% of the time and bar tenders are good at seeing a girl lose their shit at a creep and kick them out before she goes full cray – I would know 🙂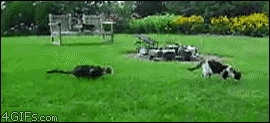 Panic attacks suck shit. Why do people think rape and sexual assault is a punchline? Why would ANYONE do it, let alone for a laugh? With a stripper, or with friends? I have genuinely no idea!
I don't want to censor the way people talk around me, but you know what, talking graphically about that kind of stuff isn't even funny or decent conversation. There is literally an endless supply of topics to talk about that doesn't involve abusing people's bodies for fun.
And I want people to think about why we think that that is the kinds of stuff worth talking about anyway.
I genuinely think that there are many (mostly male) people who think that it's funny because they are statistically less likely to have someone abuse their bodies to the extent I know some of my friends or myself have.
Maybe it's great moving through life knowing you're probably strong enough to stop someone doing that if you had to. It must be fucking amazing to see your lady friends have their drinks spiked and know if it happened to you it was probably a mistake.
Or watching movies or TV and see that it's normal to see that the other gender is the one who is lusted after and a hole that's a goal, no matter what. Get them drunk, get them alone, coerce them, lie, isolate them, as long as it doesn't happen to you, it's a joke right?
But you mean well. And I know you do. It just sucks for some of your friends.
I don't want to kill your buzz, I'm just saying – we just want to have a good time too…