I brush on this topic time and time again, but with recent events it's officially time to dedicate a full blog to it.
Standing up to sexist abuse.
At the end of last month, popular Australian feminist writer Clementine Ford called out a man for sexist online abuse when he called her a "slut" on her Facebook page (ironically, on a post where she was calling out another man for sexist online abuse). She shared his comment and other racist posts pulled from his personal Facebook page and tagged his employer, Meriton Apartments.
Meriton Apartments took this seriously, investigated the matter and ended up firing the lovely fellow. This was followed by some serious vitriol about her "getting him fired" because apparently women are supposed to sit around and take abuse and do nothing about it and men are in no way accountable for their actions.
A couple of weeks ago I was at a bar. There was a man there who took a liking to me and was dancing with me. He followed me around and kept kissing me on the cheek. I was unnecessarily polite about this attention that I did not want, but when he asked me if he could kiss me on the lips, I said a clear, straight up, "no".
He kept following me around but less intensely, then later on in the night came over and tried to talk to me. He jabbed his finger into my chest, right on my breast. Clearly not an accident following earlier events so I told (read: yelled at) him not to touch me, and definitely not in my lady parts. I caused enough of a ruckus for people to tell him to leave me alone.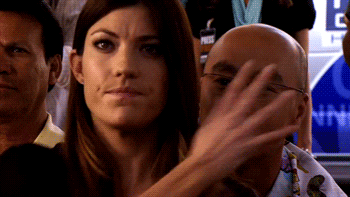 Following that, a friend of mine told me that he had touched her inappropriately too.
Later on still (because sexual assault apparently isn't a punishment-worthy act in NZ bars) he came back up to me wanting to talk about earlier events. I told him to leave me alone and explained all of the above to him as my reason for not wanting him anywhere near me. He was very insistent that I was the only woman in the bar that he had touched inappropriately (lucky me!) but I knew this wasn't true as my friend would have no gain from lying about that.
He kept denying touching anyone else but me and refused to get out of my personal space (why?!) despite me repeatedly telling (read: yelling at) him to leave me alone! He was in my face and it was heated for several minutes.
Staff got involved this time and firmly told him to stay away from me, but he could stay in the bar. I was told that if he came anywhere near me again, to tell them and they'd kick him out.
So let's get this straight. Two women in a bar a sexually assaulted by a man, he repeatedly harassed one of them about it and ignored her wishes to be left alone despite aforementioned assault and harassment.
Apparently this isn't enough to get kicked out of a bar.
Just two days later I was at another bar with friends. One of my male friends (who's probably reading this – sup) was commenting on my crop top and how you could see some of my back and midriff  and getting me to spin to show the bar tender (some personal joke). He then lifted my top up to look at my bra and when I gave him a clip around the head was like "What?! It looks the same as your top! It's basically the same thing, what's your problem?" while tugging at my top.
I told him him he can't go around exposing my body like that without asking, but  eventually just gave in anyway . Yea, against my usual rules but he's a friend so whatever I guess. This bullshit is so normalised we seem to give into it regularly, but I let him know he was in the wrong at least.
Later on we were talking about something and I was proudly showing off the fact that I now have obliques (shut up, I work out hard, I deserve to be able to show it off :P) and said to him to feel the side of my abs where they're all strong now.
He exaggeratedly extended his arms towards my stomach then went "whoooops" and "missed" and grabbed my breasts instead with both hands. I smacked him and he said "What?! You told me to touch them?!"
Long story short, I had a minor panic attack because that sort of calculated way of acting against my will really, seriously makes me feel upset and furious and nauseous and all of the feelings. He refused to leave my side despite me and one of my other friends telling him to give me a few minutes.
The bar tender had sent a shot my way because it was my birthday(!) and it was all I could see while I was shaking and trying to control my feelings. I ended up throwing the shot of alcohol into his face and eyes and storming off.
Meanwhile my well-meaning friends were telling him off because everyone knows I'm sensitive about these things. They did well, but one did express regret in how he dealt with the situation afterwards although I feel he did better than 99% of people would.
I feel like women spend a good, good chunk of their lives sweeping these incidences under the rug.
We normalize it, we expect it, we minimize it, we protect the men who do it. But we don't like it, we don't want it. It's horrible!
We put up with a lifetime of harassment and assault, but why?
I think we've come to expect it so much as a society, that it's normal now. Completely expected "boys will be boys" behavior.
We don't want to make a scene, seem like we're overreacting, or sound "crazy" when we make the decision to speak up.
No one will take us seriously.
Hmm… I wonder why we think that?
But fuck that!
I started speaking up against the bigger injustices against my body about two years ago. I decided, after having some serious bodily autonomy ripped from me, that I was no longer sitting around and letting people do what they want with me and my body.
I've started calling it what it is.
It's not a cheeky ass grab. It's sexual assault.
It's not a compliment, it's sexual harassment.
It's not non-consensual sex, it's rape.
It's not a bad relationship, it's intimate partner violence.
Call it what it is and you'll realise what you've been putting up with. We play this shit down. Every. Single. Day.
Honestly, speaking up hasn't always gone well because it's definitely going against what has become the norm and some people don't react well to women standing up for themselves (see above examples) but I know for sure that it makes me feel stronger, empowered and happier within myself to let people know that I am not ok with their actions.
It's good knowing that you've made it clear to someone that they've done something wrong, because chances are they've done this many times before and will do it many times after, but this time at least, they know it's not acceptable, and maybe, just maybe, it will make them think.
Maybe.
In saying this, this world isn't the greatest and you're not always safe in these interactions, so be careful. Women have been killed for rejecting street harassers. With power at play, it is sometimes safer to keep quiet (as much as it pains me to say that) so pick your fights.
I know for a fact that when I started telling men not to touch me when they grabbed my ass in bars, approximately 80% would grab me again when I turned around (not a real, measured experiment, just a guess based on the fact that the vast majority did this). I put this down to this #masculinitysofragile that if a girl tells you not to touch her, you have to show her who's "the man".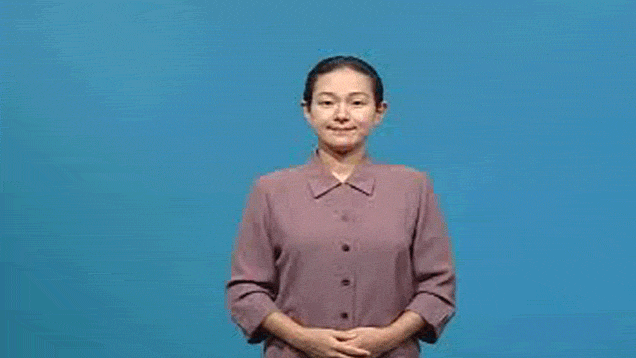 I feel like this stuff is regular in my life (and probably all of yours).
• There was the girl in a burger place who was standing around innocently while a couple of lads behind her planned to lift up her skirt and take a photo of her behind.
That is until the guy pulled out his phone and I threatened to smash it if he took a photo of her (so… tact is not a strength of mine, however effective this approach may be).
I threatened to call the cops on them and saw fear cross their faces when they realized the real-life consequences of their planned real-life actions.
Afterwards one of them grabbed my ass (like I said, 80%) while I ordered a burger and I almost put a hole in their collective faces but was calmed by a friend. I also found £5 on the ground while trying to cool off which was nice.
• There was the guy in Bali who punched (yes, punched) me in the ass cheek while I danced. I told him not to touch me and when I turned around to keep dancing he punched me in the ass again, harder (80%).
I lost my shit at him and some dude came over to check that the guy was alright because some hysterical girl was clearly unreasonably mad at him (obvs).
Luckily management saw everything and kicked him out.
Afterwards, every girl I was hanging out with and more came up to me and told me that that guy had grabbed them too. Some on the ass, some on the chest – all worse than my experience – but they had remained completely quiet about it.
• There was the time at Little Easy when a guy at the bar kept grabbing me. I told him to stop and he did it again (80%). I got angry and kept telling him to stop, he kept grabbing me (80%), I started threatening to hit him, he kept grabbing me (80%).
The bar tender got him swiftly removed from the bar, but unfortunately still charged me for my cider 😛
• There was the girl that I worked with who got catcalled by three men working on a construction site by our work carpark. She complained to their site manager, the men were investigated and one man lost his job.
She felt bad for being complicit in his unemployment but I reminded her, and anyone who echoed this feeling, that of the three, one lost his job. This implies that he was a repeat offender, or had done something else wrong.
It's also important to understand that she didn't get him fired, he did. He sexually harassed passerbys and paid the consequences.
In turn, her standing up for her rights made the street feel safer for all of the women in my office who no longer had to worry about being made uncomfortable, afraid and self-conscious when going to and from work.
I find the most interesting thing about all of these sorts of interactions is how people react.
The person who pretends not to see their friend's discomfort with a man all in her grill, the bar staff who don't take action, the ladies accepting what happens to them ("all girls get their ass grabbed, what's the big deal"), the people who come out of the woodwork about their own experiences when someone else speaks up, the victim-blamers who always manage to make it the fault of the harassee, the people who see a woman speak up and apologise for her actions, and of course, the people who grin and bear things that make them cringe and want to cry, rage, or show any form of emotion than despondence.
We can ALL do better.
We can all do more.
Firstly, men can keep their greasy little hands to themselves and respect all women's rights to have the CHOICE to let them put their greasy hands on them. Same with the uninvited comments on the looks and bodies of women they don't know. Seriously, we don't need your approval.
Secondly, women can hold these guys accountable. If someone has grabbed you against your will, you have the right to tell them to fuck right off and get some action against them. You have the right to stand your ground. You have the right to talk to bar security. You have the right to call the police. Sexual assault is serious.
Thirdly, bystanders can speak up or step in if they see the signs. Your silence is complicity. If you see a guy grope a girl and don't say anything, you are silently allowing him to get away with it. Studies show that people that don't get negative reactions to their sexist actions take silence as quiet approval. If you're a male and are a bystander who speaks up, you have a whooole lot of power. Please use it.
And please, can everyone STOP GRABBING ME! I'll start carrying vodka in a water pistol. Apparently it really burns your eyes, just ask my friend 😉
xx