Ok, here goes. I wasn't going to get suckered into this, but here I am.
You must all know the base story, so I looked further into it…
There is a worryingly large group of *straight men* (cos women and homosexuals aren't welcome) who follow this fool, Roosh V, who created Return of Kings. They are global and are organising gatherings around the world this Saturday 6th Feb because they seem to think their views are getting more wide-spread, so they can "come out", so to speak.
If you don't know the base story RoK is a group of men who believe that rape should be legal on private property, "a woman's value significantly depends on her fertility and beauty", and they aim "to usher the return of the masculine man in a world where masculinity is being increasingly punished and shamed in favour of creating an androgynous and politically-correct society that allows women to assert superiority and control over men". For news articles, read this, this, and/or this
(I read their website so you don't have to. Please don't add to their traffic like I did).
I have searched and searched to see exactly how many of these misogynistic tools are in our midst in little ole NZ, and they clearly exist, but as of 2014 it only looked like a handful. Considering they have 3 meeting venues in this country, maybe it's larger than it seems.
Note: Roosh V isn't coming here, it's more a meeting of… whatever they have within their skulls.
In the forums and on the few articles I skimmed, I learnt a lot of things.
I learnt that kiwi women are ugly (5's at best), terribly dressed, masculine, slutty (but not necessarily easy to bed), and like to dominate men. There were a lot of reminders that feminism was basically invented here so, come for the scenery, not for the sluts (genuine 'informative' discussions between weather and currency – seriously!).
I also learnt how to avoid false rape accusations, and the 3 things that constitute a false rape accusation before closing down those tabs cos… Raaahhhhhh!!!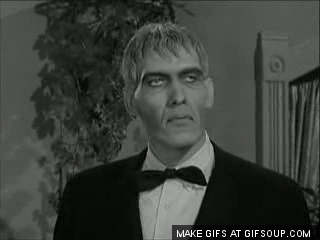 Aaaanyway, the media coverage is definitely making their lives harder as Auckland and Wellington venues, along with a few others, have now been deleted on their website and replaced with email addresses (returnofauckland@gmail.com and returnofwellington@outlook.com if you're feeling spammy) because they don't want confrontation from "unattractive women and their enablers".
So while I thought the media was bad at first, it might be helping, but it also might be making such a spectacle that other women-hating men might have found their compadres and be more likely to convene.
There are also FAQs about how to avoid feminists at the gathering and to get videos of their faces so they can "tear them up" online and some important info like "If you remain anxious or fearful of green-haired female activists or male feminists, simply don't give out your last name or company name during the meetup". Lolz.
While my first impulse is to slut up in a strong, independent woman kind of way and protest these absolute wastes of space, I get the feeling that #1 that's what they want and #2 that's actually quite dangerous….
So I have a better plan…
From what I gather reading around, the actual best thing that we can do is keep being awesome, strong, amazing Kiwi women who these guys actually often advise against gaming.
We got the vote, we had the female Prime Minister, our sex workers have legal rights and our women are treated slightly more human that they are in many other countries.
We have our problems, and they are bad for sure, but if we work on them we can become a full no-bang zone for RoKers, like Denmark (apparently there's a book "Don't Bang Denmark" by Roosh V – you can't make this shit up).
BUT, in saying that, this is where the men come in.
Women can be so awesome that these tiny, little men don't want to harrass us, but men can further disarm them.
Straight, (probably white), men are totally welcome at these meetings. They're the ones who will be more likely to take them by surprise, and there is a sweet anti-misogyny party being organised by some stand up dudes at Aotea Square early Saturday evening.
An #AntiMisogynyParty style guide. If you're coming, Saturday 8pm Aotea Sq, give it a read #nzpol pic.twitter.com/mc9tZjvVNx

— John Palethorpe (@MrDuttonPeabody) February 3, 2016
I'd like to reach out to my lady-loving men to put your money where your mouth is, take a stand, and make it clear these views aren't acceptable in 2016 New Zealand.
Not because you have female friends, or a sister, or a mother, but because women are humans, equal to men, and seriously, who the fuck thinks that legalising rape on private property is a good idea?! *sigh*
Side note: Lurch is my new favourite face.